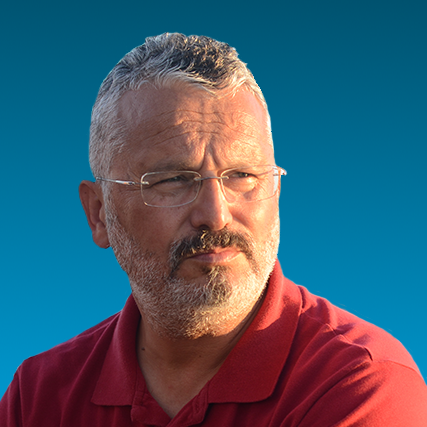 A. Harun Özdaş
Dokuz Eylul University Institute of Marine Science and Technology
Biography
Dr. Harun Ozdas is a Professor at Dokuz Eylul University, Institute of Marine Science and Technology, in Izmir, Turkey. He completed his PhD at Hacettepe University, Ankara. Prior to working at Dokuz Eylul University, he worked at the Bodrum Museum of Underwater Archaeology in Turkey. Dr. Ozdas participated in several underwater surveys and shipwreck excavations, such as Kaş Uluburun Bronze Age, Tektaş Classical, Gelidonya Bronze Age (Scientific Co-director), Kızılburun (Scientific Co-director).
He was a Visiting Scholar at Texas A&M University, Department of Anthropology, Nautical Archaeology Program, USA and Visiting Scholar-Lecturer at Marburg University, Department of Classical Archaeology, Germany.
He has been coordinating the underwater archaeological survey titled "Shipwreck Inventory Project of Turkey" since 2008 and Hisarönü Bronze Age shipwreck excavation as a scientific director. He recently serves as the President of Protection of the Underwater Cultural Heritage Committee, Turkish National Commission for UNESCO and Vice Director of the Aegean Sea Resarch Center (EBAMER) of Dokuz Eylul University.
All session by A. Harun Özdaş
02 Oct 2017
10:45 - 11:30
Hotel Adriatic - Lecture room